Vietnam, 2018, the expectations are high - for years. This nation constantly overtakes itself, right and left. Colorful, always on the move and loving. This series shows Vietnamese street situations as they are daily to find. A repetitive process - every second happens unexpectedly! Four people on a scooter - no problem. Honking as a kind of communication tool. Unexpectedly, a bus pulls past my taxi unchecked. Unexpectedly only for me. This line was deliberately photographed in black and white. Although the colors are drastically reduced, you can still see the bright, colorful design of the streets, shops and houses. Especially for Lunar New Year, the whole thing is set on top.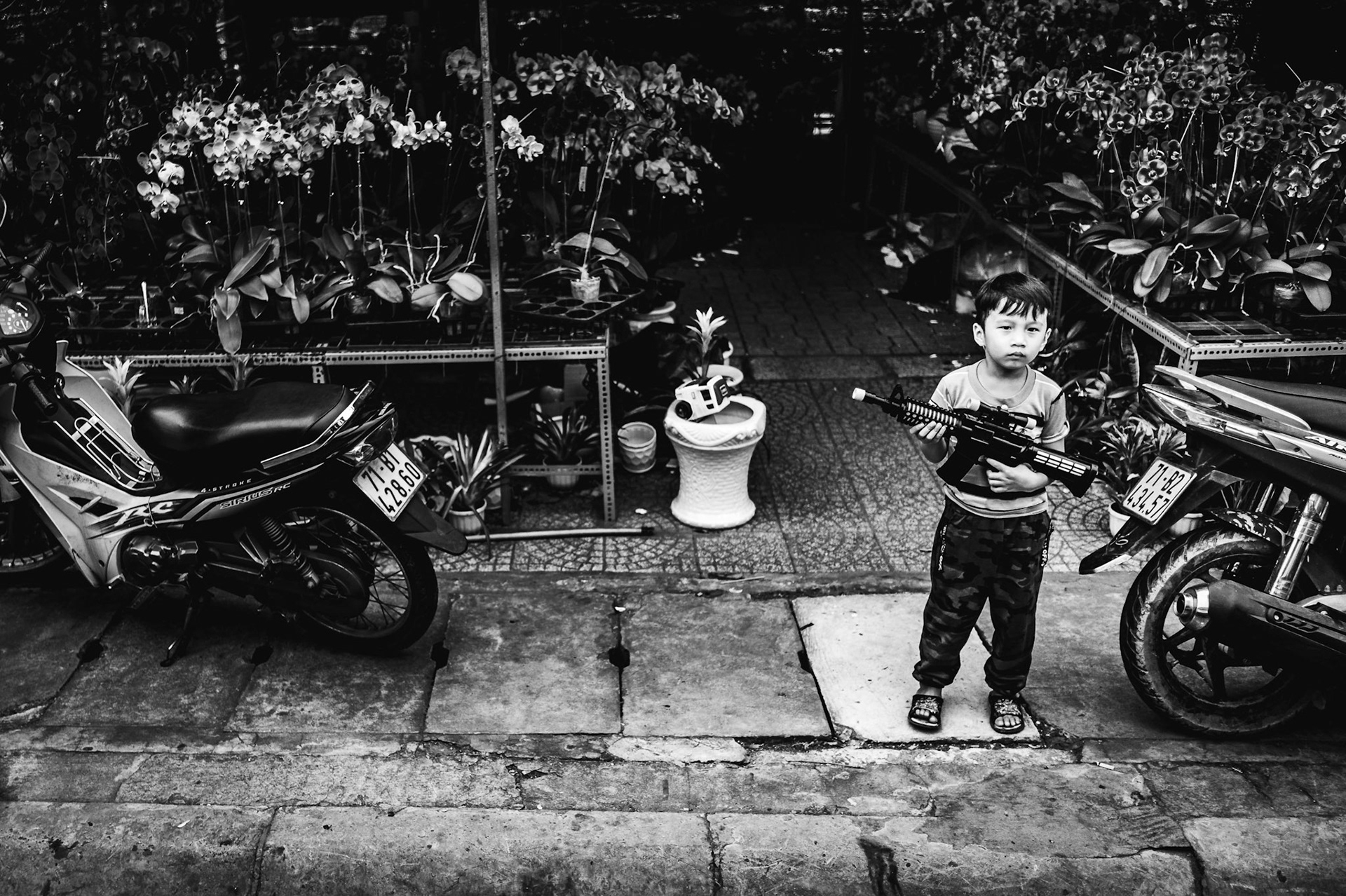 A little boy is standing in front of a florist and playing with a toy gun. The expression of the boy fascinated me and made me take this picture. It should not be a reference to the war, even with a flower in his hand, this image would be great for me.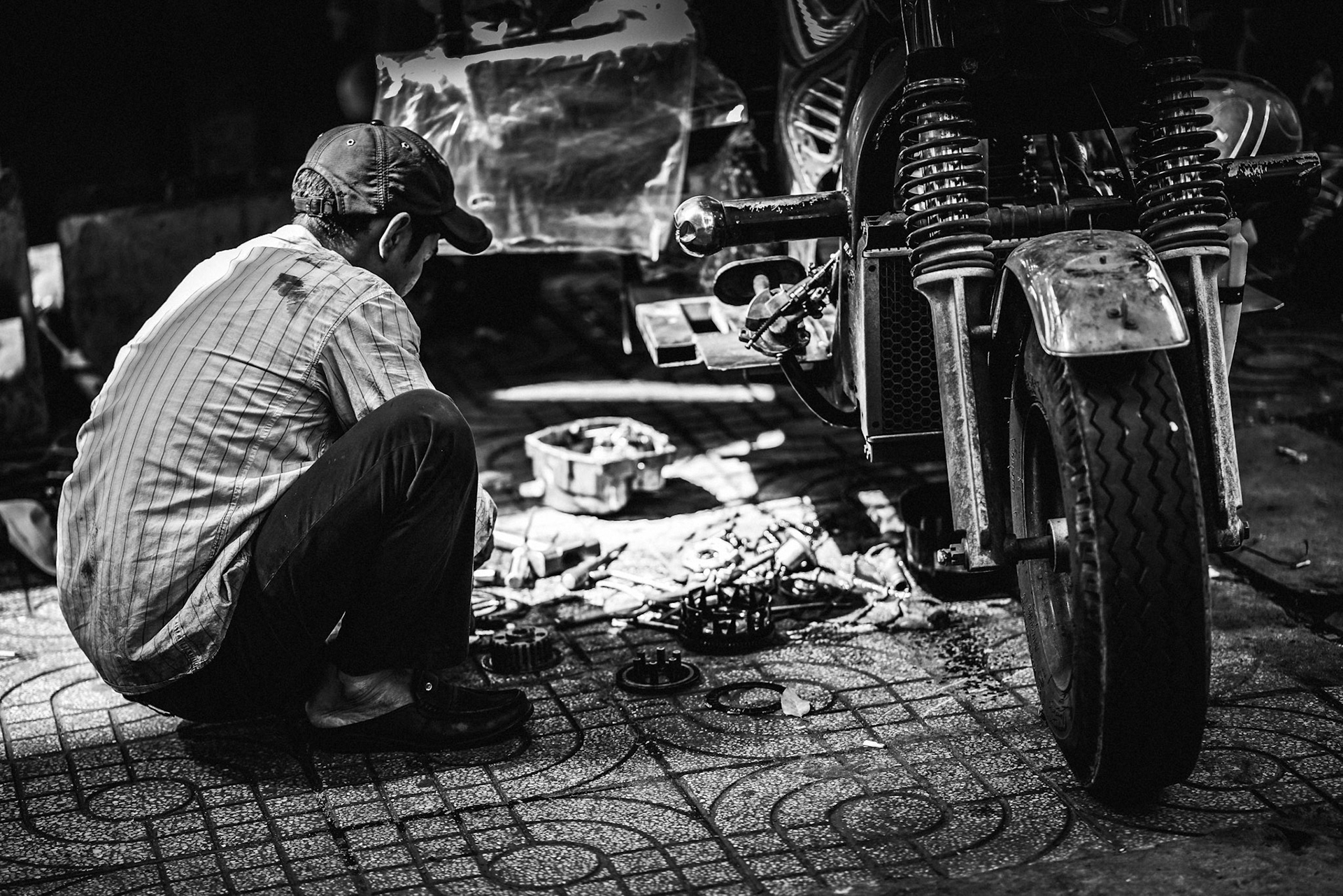 Motorbike workshop on the street of Ho Chi Minh City. As a result of the fact that the inner city is built very close - many everyday things are done on the street. Also the repair of a motorcycle. It's really fun to watch because you can learn a lot.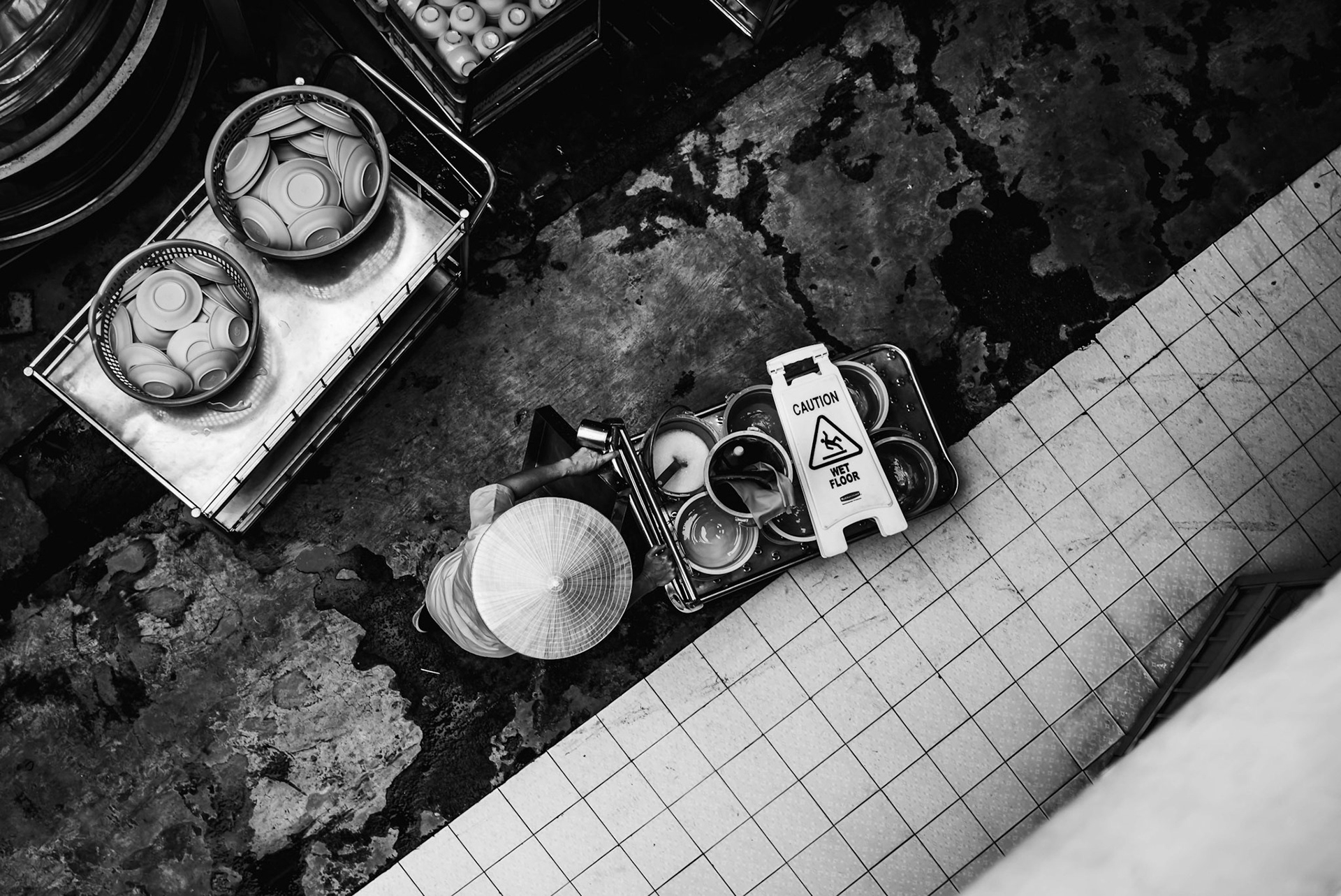 I liked the scene in a big kitchen in the middle of the big city. Many people came together for dinner. It takes a lot of people to deal with this too.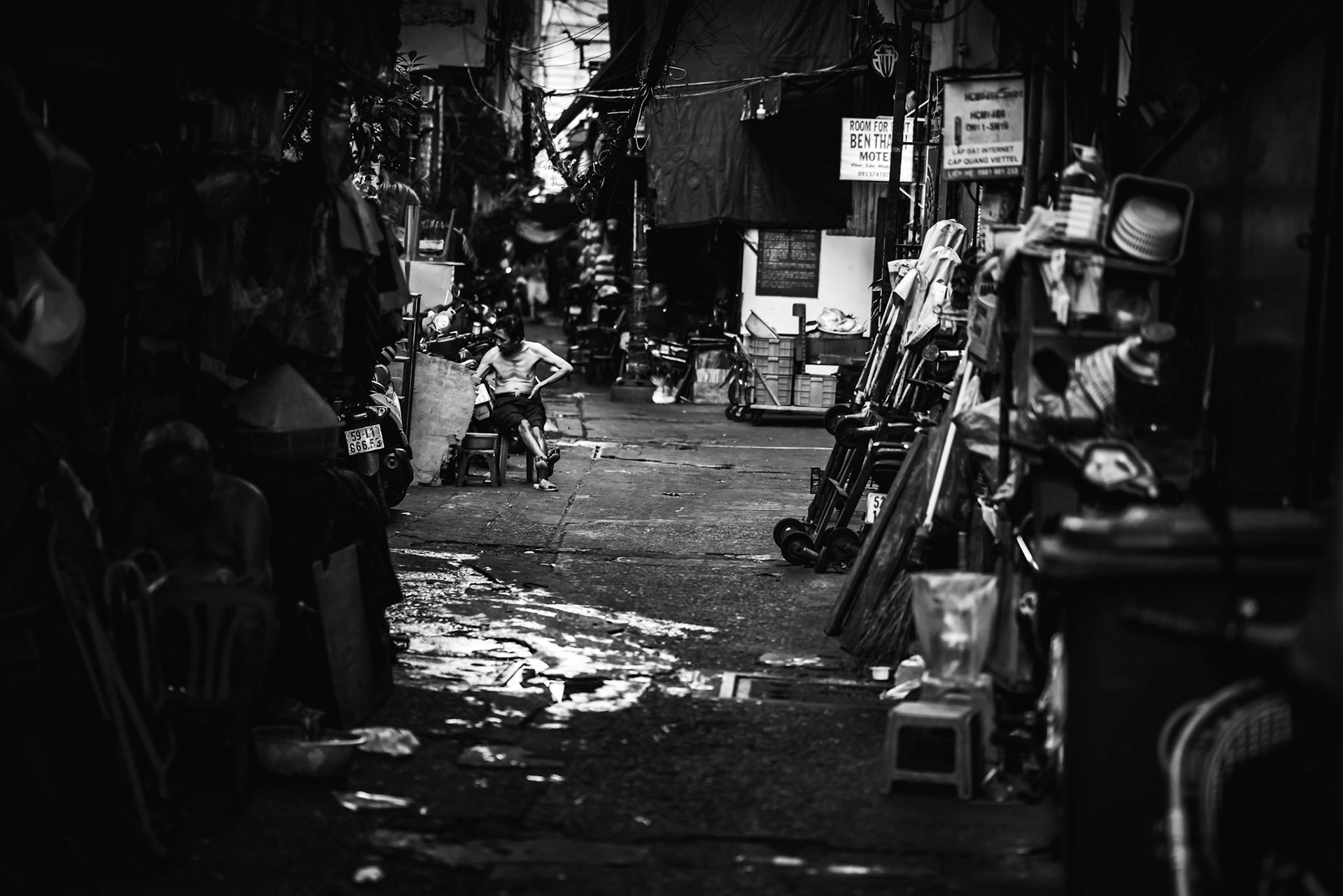 This picture was taken in Ho Chi Minh's narrow streets at night. This metropolis never sleeps. Because the accommodations are usually very small, most everyday things happen on the street. So also in this scene. The man takes a break from his work.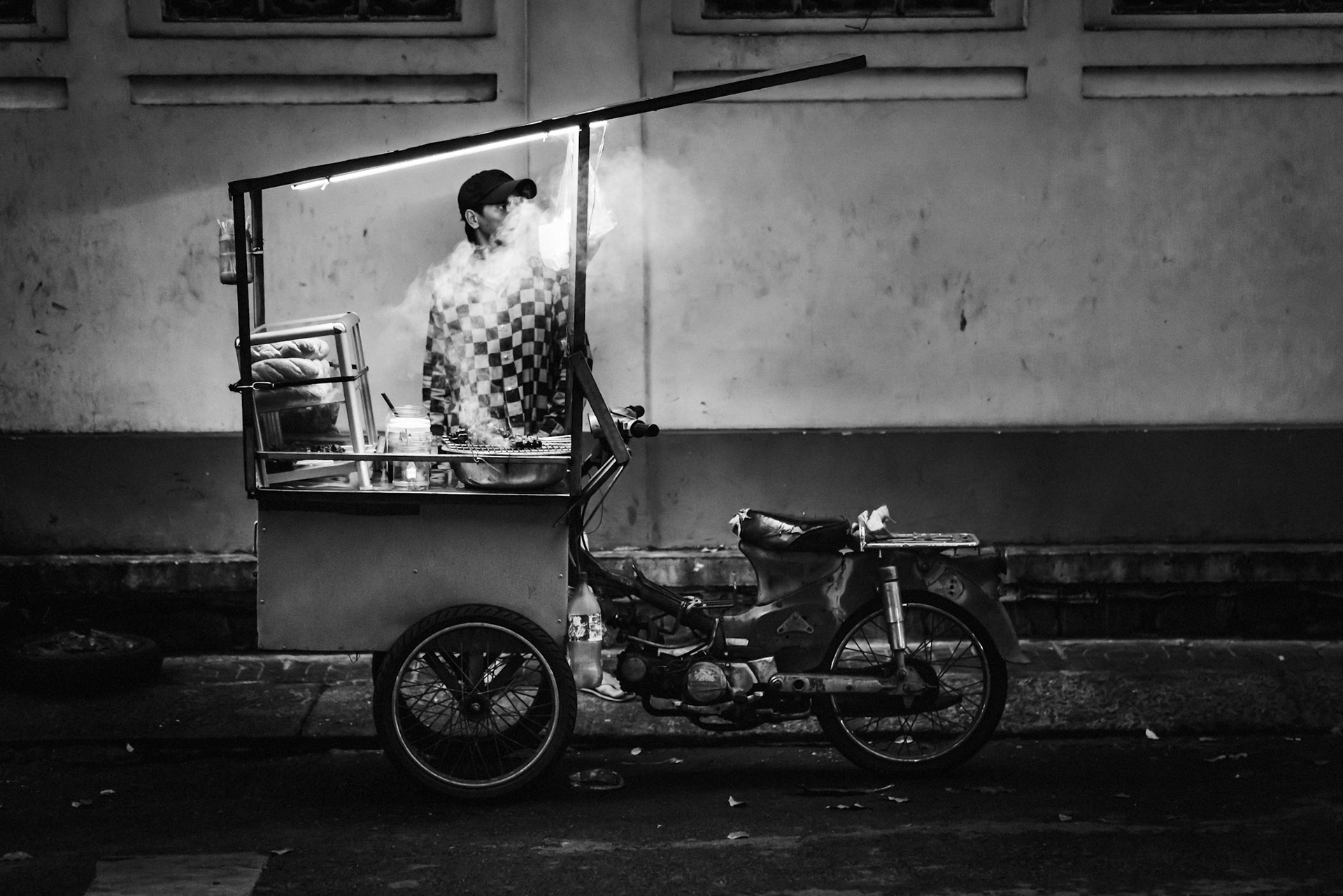 I toke this picture in Ho Chi Minh City, Vietnam. In this metropolis you can find many mobile street food stalls in different variations. On this capture you can see a young man selling hot dogs on his self made motorbike stall. This scene had captured me a lot. Because the focus was naturally directed through the light and the pattern of the wall and the shirt make this moment very interesting for me.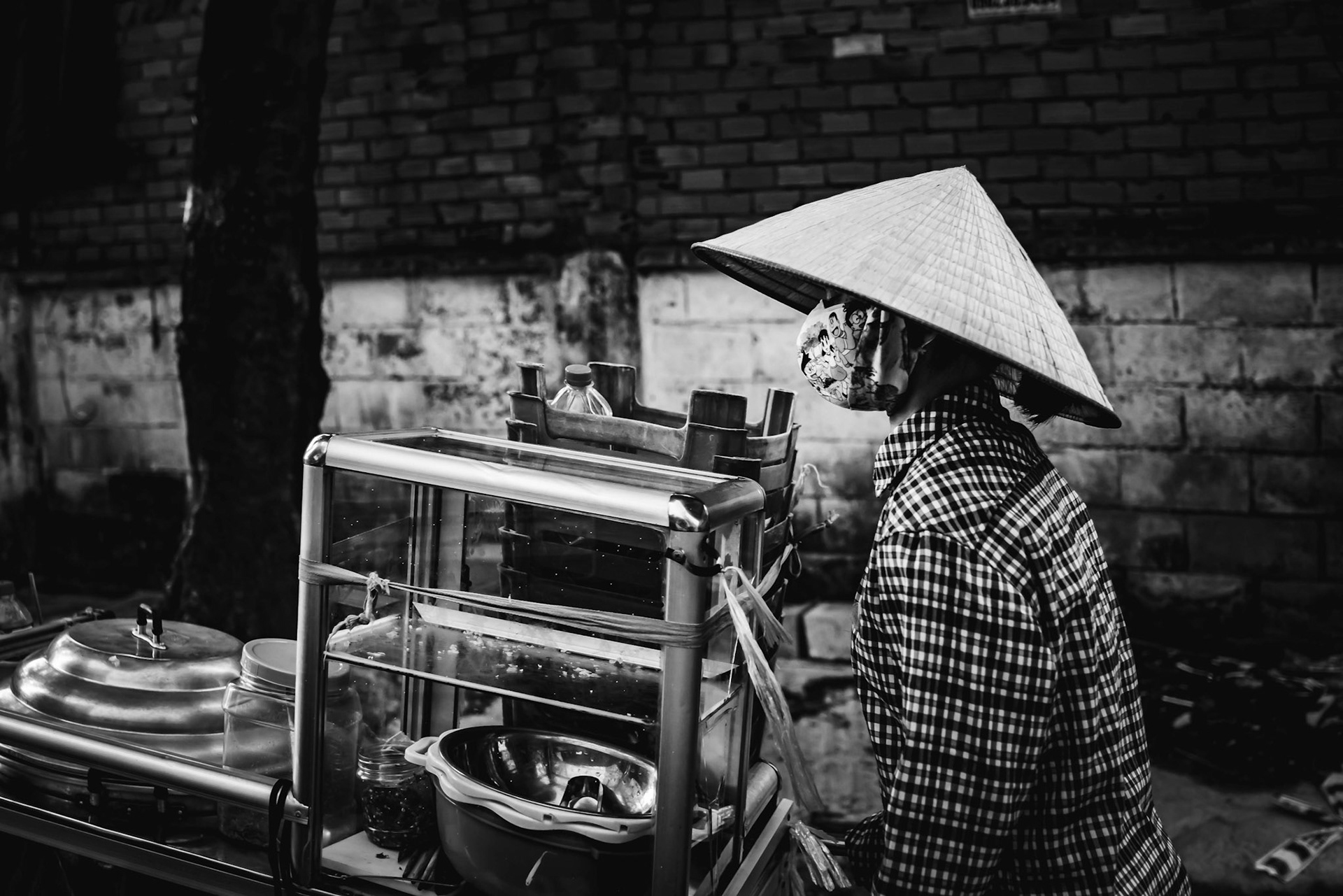 Monochrome Ho Chi Minh City street scene photo. A women sell street food and protects her self against the smog through a mask.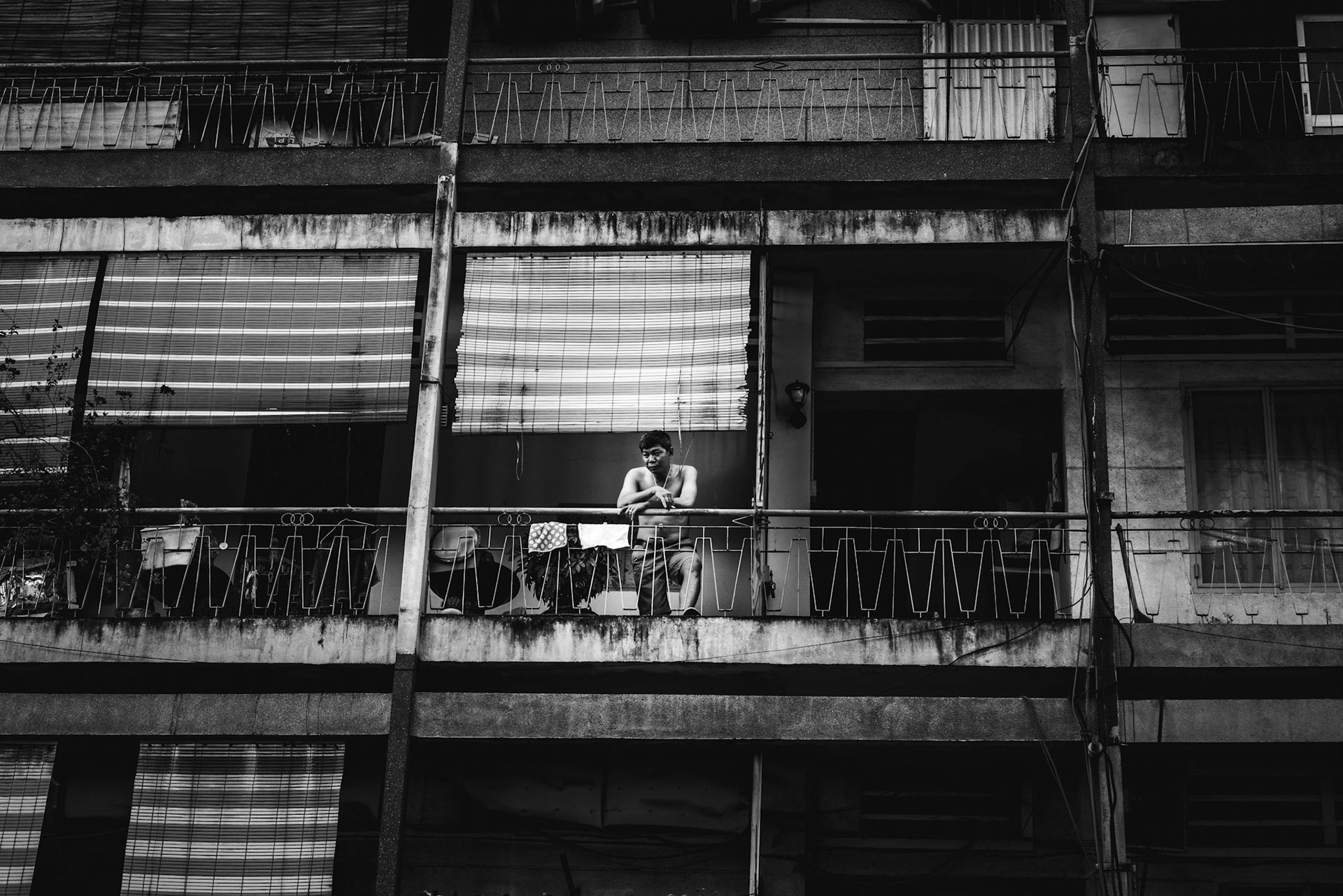 Man is on the balcony and smoke a cigarette.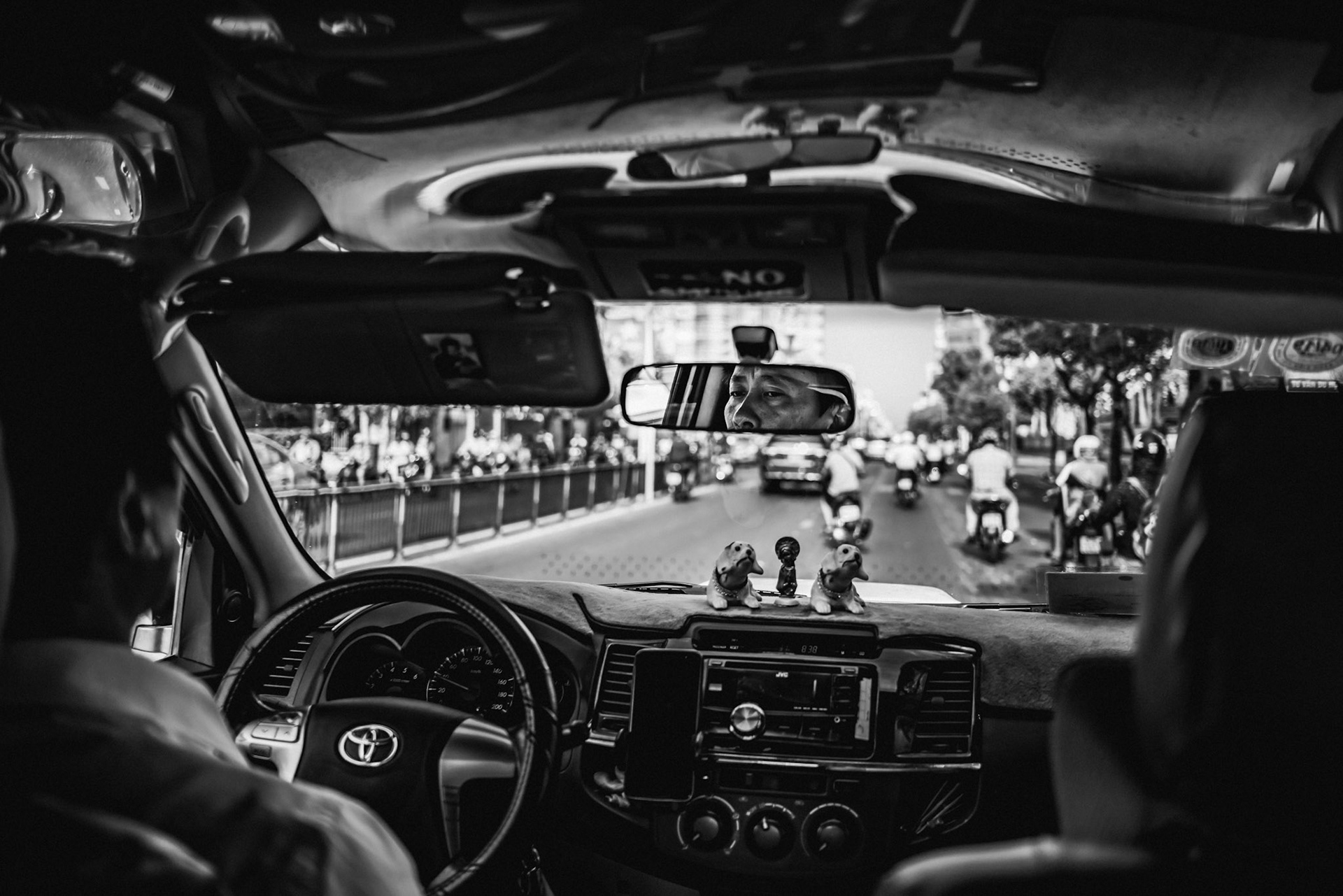 Monochrome capture of a taxi cockpit in Ho Chi Minh City. The best way to come from A to B in this winding city is taking a cab. I liked the scene, the reflection of the driver in the rearview mirror and the many decorations on the cockpit.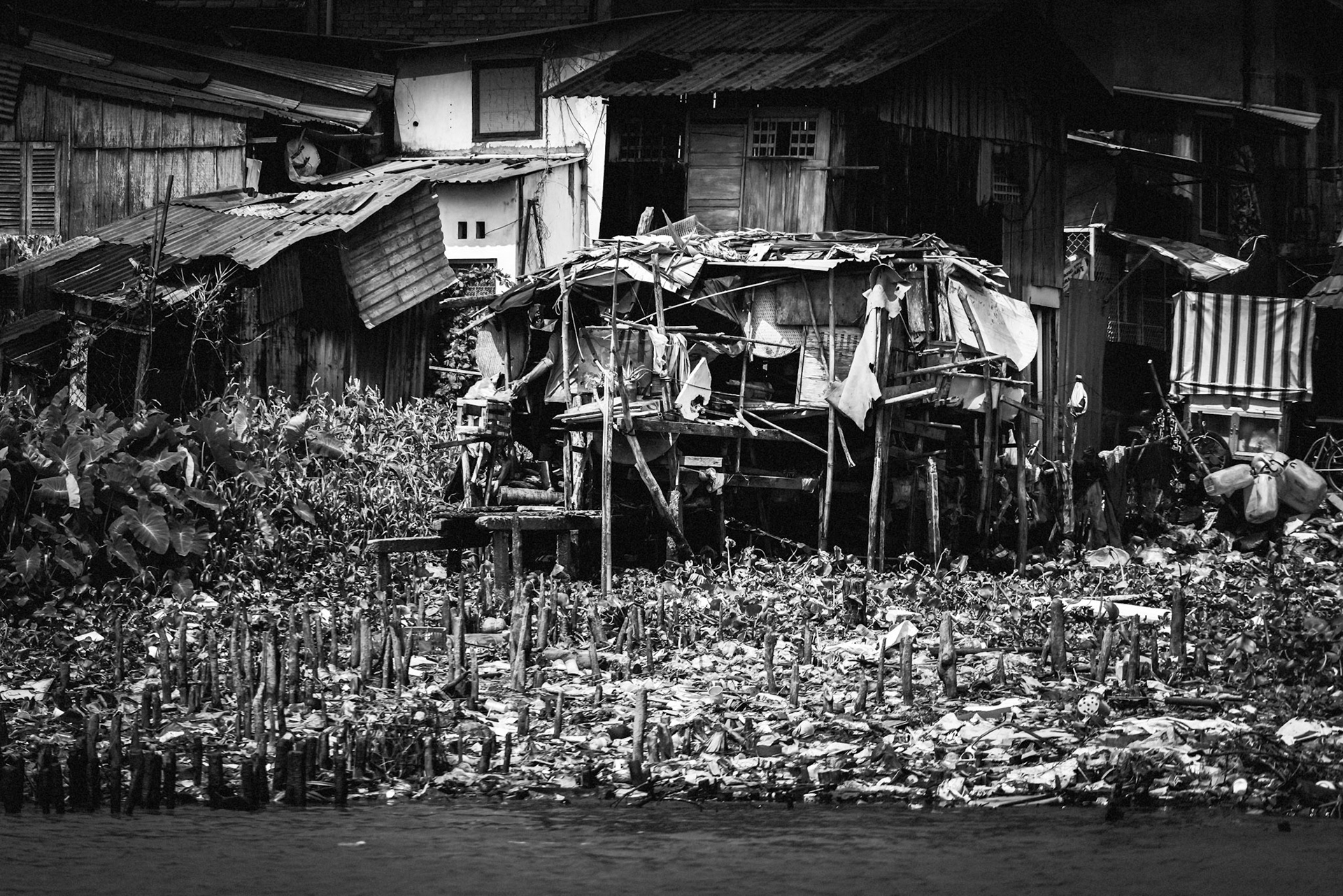 Even if the country and the people have a great fascination for me, there are many things that annoy me very much. In the uproar of the many garbage that does not seem to get under control.